Do It On Time Safely With Virtual Jobs

Virtual Jobs is a Perconix software product for moving data between teams using a dashboard and forms. Includes dispatch tasks to field service workers, team messaging, mobile response, photo editor for advance drawing on pictures, GPS for directions and Contactless feature. Built-in automation improves the process from intake to billing. Virtual Jobs produces faster job completion.

What Makes Virtual Jobs a Better Choice?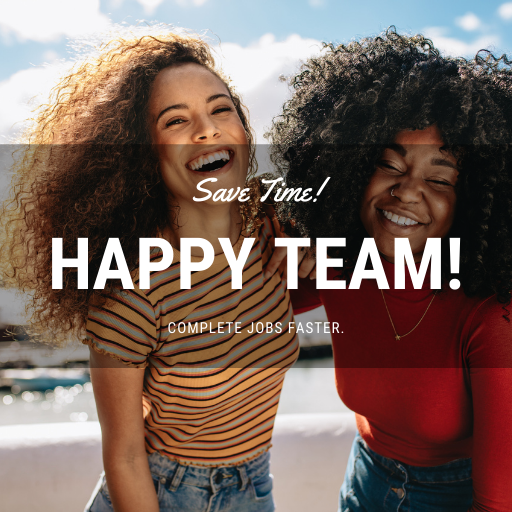 Field Service Dispatching Solution – Converts your website into an All In One Field Service Dispatching Solution.
White label – Your branding.
Offload manual tasks to automation.
Less staff, more work done.
Do more for less – Our competitors charge more and you have to pay your staff for do it yourself items.
Reduce cost.
Always automated.
Always innovated.
Industry integration – We integrate the solution into your website to fit your needs.
Enhance and Improve Software
We constantly enhance and improve our software with innovative features to meet the latest technology challenges. Our features include:
Administrative Dashboard – Dispatch tasks to field service workers.
Forms with built-in automation – Improves the process from intake to billing.
Autofill – Forms populates user, customers, services, prices and more.
Team messaging – For rapid notification and reply to real time job status.
Mobile response – Using phone or tablet.
GPS –  Generates directions to the service address when job is dispatch.
Distance & Duration Calculation – Calculate the driving distance and duration between the origin address and the destination address. This can be useful when in need for a distance based time calculation.
Invoice receipt – No extra efforts required, automictically generates during job intake.
Digital Signature – Unlimited.
Contactless – Payment can be confirm without making contact using our contactless feature.
Coupons – Coupon code generator.
Job Log – Two way real time job status between dispatcher and field workers.
Job history – A list of of current and completed jobs.
Receipt history – A list of of invoice issued.
Confirmation history – A list of contactless confirmations.
Customers – Manage customer contact list.
Services – Manage a list of your services and prices.
Payment system – PayPal Standard or Stripe. Pay by check is available as add-on.
Available Add-ons – Photo editor for project diagrams, advance picture drawing and editing. Daily reports. Pay by check. Forms for foreman. SMS. Salesforce. Zapier.
Customization and integration – Integrate the look and feel of your existing reports with our system. Export data to import into Foundation Construction Software, Primavera P6, Procore, QuickBooks, Waveapps, and many other systems.